Receivables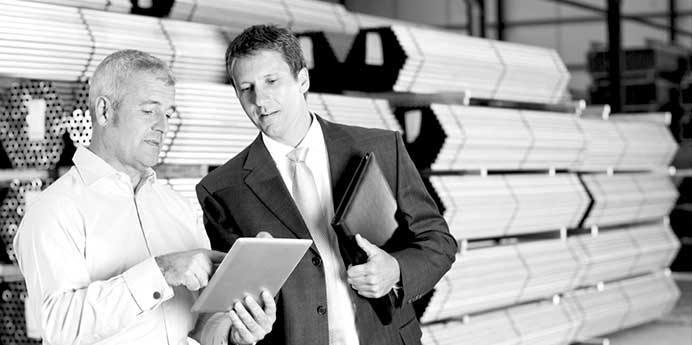 Choose from our wide range of collection services that can help improve your cash flow.
Electronic Funds Transfer (EFT) – Debits
Reduce the time and cost involved in collecting and processing your recurring receivables by collecting payments directly from your customer's accounts.
How it can work for your business:
Eliminates the time and cost of mailing and preparing invoices
Eliminates the collecting and depositing of received cheques
Removes cash flow uncertainty
Reduces clerical work and errors
Payment Receiver Service
Consolidate both your payments and remittance information daily and receive it in the format of your choice without having to invest in expensive Electronic Data Interchange (EDI) technology
How it can work for your business:
Allows both Canadian and U.S. Dollar payments
Reduces costs for tracking items as information delivered will be in a consistent format
Enables greater efficiencies with easy-to-read and interpretable reports
Remote Deposit Capture
Remote Deposit Capture provides a convenient and secure method to deposit eligible items1 right from your office using a computer and compatible scanner. This ensures you no longer have to worry about getting to the bank by closing time to make your deposits.
How it can work for your business:
Save time with fewer trips to the bank
Deposit capability from multiple business locations where you have a computer and compatible scanner set up
The ability to deposit eligible CAD cheques or USD cheques to your TD accounts2
Same-day deposits for eligible cheque images received by TD by 8:00 pm EST on a business day3
Access to detailed reporting and cheque images for up to 90 days
You control user access and administrative rights, based on your business requirements
Put time back into your schedule with TD Remote Deposit Capture
Legal:
1Subject to the terms and conditions of your Remote Deposit Capture Service Schedule.
2For cheques drawn on financial institutions in Canada and U.S. Cheques payable in Canadian currency must be deposited to an eligible Canadian dollar account. Cheques payable in U.S. currency must be deposited to an eligible U.S. dollar account.
3Not applicable on a weekend or any other day on which TD (in Toronto) is closed for business.
Retail Lockbox
This service can accelerate your company's receivables collection and accounts receivable posting process for high volume mailed payments. Your customers' payments are directed to a specific TD Canada Trust post office box. TD Canada Trust collects and processes the payments daily and deposits the funds into your TD business account the same day.
How it can work for your business:
Payment information is provided to you through a variety of options to suit your needs.
Consolidated and comprehensive reporting from multiple lockbox sites
Processing of post-dated payments up to 365 days
Lockbox Service
Lockbox Service is a service designed to accelerate the collection of your company's paper-based account receivables and to provide you with timely payment information so you can update your customers' account records. This service is ideal for companies who tend to have payments originate from many points across the country, high dollar amounts with a single cheque referencing multiple invoices and want to consolidate the total of all receipts for the day into a single deposit and receive the corresponding payments information to update your accounts receivable systems.
How it can work for your business:
Provides timely payment information for updating your accounts receivable. This information can be provided to your company through a variety of channels to suit your needs including a direct transmission that can be uploaded into your accounts receivable system to eliminate keying of payments.
Provides same day availability of funds deposited to your TD Commercial Banking Account
Eliminates cheque handling and information keying by your employees and effectively outsource activities which might otherwise be subject to costly internal control and audit requirements.
Enhanced 10 year digital archive to allow you to view high quality images of your lockbox documentation online (cheques, invoices, envelopes, and correspondence) with the option of a DVD backup.
TD Merchant Solutions
We offer expert advice and payment processing solutions that will keep pace with your business growth. Our Relationship Managers will take the time to understand your business and provide you with the right solution — from reliable and secure POS terminals to an e-Commerce solution.
Trusted advice and expertise from a bank that you know
Technical support you can count on – with a 24/7 support line and on-site technical service within 4 hours of your call* in most areas and in most cases
A straightforward sign-up process* with transparent costs and no surprises
National reach and capabilities from the only payment solutions provider that is a leading Canadian bank
How it can work for your business:
Get quick access to your transaction funds on the next business day, when set up with an operating account
Real-time authorized transaction information with Online Reporting
* Conditions apply
Interac e-Transfer® – Receive Money – Direct to Account
Receive Interac e-Transfer payments directly to your bank account in real time.

Senders may also provide additional remittance details to help with your reconciliation.
How it can work for your business:
Receive money via Interac e-Transfer directly into your bank account when you provide your bank account information to the sender
Receive payments in real time
Cost-effective and convenient alternative to receiving payments
DID YOU KNOW
"42% of Canadian CEOs expect to outsource a business process or function over the next 12 months." – PWC 2015 Canadian CEO Survey (page 4)
Need some help? Contact us.